Maui Air Painting by Gibran
I've held a special place in my heart for the Moana movie ever since its debut in 2016. Among its charming characters, Maui particularly stood out as a source of immense enjoyment for me.
Interestingly, I couldn't help but notice a remarkable resemblance between Maui's iconic fish hook and the world-renowned Nike Swoosh. It's astonishing how these two distinct symbols share a visual thread, and it led me to believe that there's a significant untapped potential for a delightful collaboration between Nike and Disney.
This captivating synergy truly comes to life in an exquisite 24x36 acrylic painting meticulously crafted on a wood panel. The artwork not only celebrates the essence of Moana and the adventurous spirit of Maui but also serves as a creative canvas where the worlds of sports and imagination intertwine in a way that's both visually stunning and conceptually intriguing.
Original Painting by Gibran
24 x 36 Acrylic Paint on Wood Panel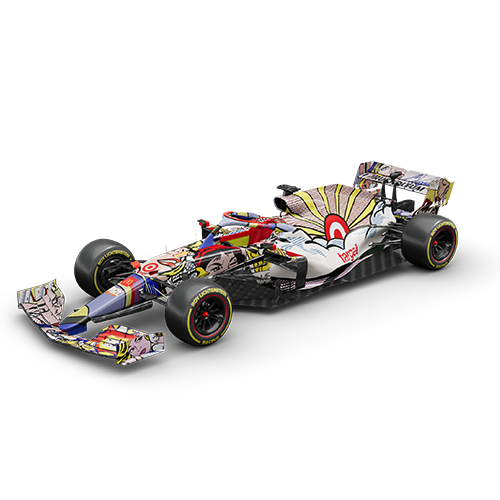 Sports Design
In a thrilling departure from the traditional Formula 1 liveries, the concept of a custom Roy Lichtenstein livery for the "Roy Lichtenstein Racing" team envisions a high-speed canvas of artistry a...
Read more